CareMax Associate Vice President of Human Experience Named by The Beryl Institute as…
 CareMax Associate Vice President of Human Experience Named by The Beryl Institute as Council Member
Lucy Eylerts will join The Beryl Institute's Ambulatory Care Council.
Miami, FL – February 9, 2023 –Lucy Eylerts, Associate Vice President of Human Experience at CareMax, Inc., was chosen by The Beryl Institute to join its Ambulatory Care Council. The Beryl Institute announced 14 new board members and 20 new council members joining its existing group of volunteer leaders from around the world. In her role at CareMax, Lucy provides leadership to holistically improve the experience and engagement of team members, providers, patients and their families. All the members of The Beryl Institute's boards and councils are equally committed to driving efforts to transform the human experience in healthcare.
The Beryl Institute's councils provide thoughtful and critical guidance to develop strategies for enhanced engagem
ent in the broader patient experience movement, as well as inform the efforts of the Institute to best support specific healthc
are settings and roles. The Ambulatory Care Council is a group of individuals committed to expanding the content and engagement of leaders represented in ambulatory care environments within The Beryl Institute Community.
Eylerts will join the council with other leading industry professionals. Other recently named council members include Elizabeth Hamilton, Patient Experience Advisor, Nebraska Medicine; Theresa Hepp, MS, FACMPE, CPXP, Director, Patient Experience, Guthrie Medical Group; Roberta Horton, Customer Relation Manager, AtlantiCare Health System; and Julie Lambert, Patient Experience Advisor, Nebraska Medicine.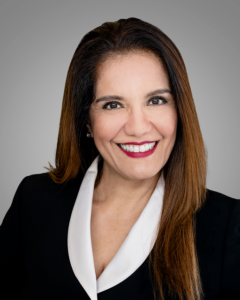 ###
About CareMax
CareMax is a technology-enabled care platform providing value-based care and chronic disease management to seniors. CareMax operates medical sites that offer a comprehensive suite of healthcare and social services, and a proprietary software and services platform that provides data, analytics, and rules-based decision tools/workflows for physicians across the United States. Learn more at www.caremax.com.
Contacts:
CareMax, Inc.
Christine Bucan
305.542.8855
christine@thinkbsg.com