CareMax Chief Experience Officer Named a 2023 Influential Business Woman by South Florida…
CareMax Chief Experience Officer Named a 2023 Influential Business Woman by South Florida Business Journal
Miami, FL – Feb. 28, 2023 – Nicole Cable, Chief Experience Officer at CareMax, Inc., was named one of South Florida Business Journal's Influential Business Women for 2023. The Influential Business Women awards program recognizes outstanding and influential women executives based in South Florida who have a strong record of leadership, performance, and innovation in their industries plus meaningful community involvement. Nicole Cable's innovative, impactful, and inspirational work will be honored at an awards ceremony March 17.
Cable came to CareMax in July 2021 with extensive experience in the patient experience arena. Hired to lead the patient, provider, and team member experience, she was well-equipped to take on any challenge. Beyond creating the Office of Human Experience (OHX) at CareMax, Cable is responsible for spearheading several human experience initiatives, enhancing the patient experience while leveraging principles of human-centered design, and ensuring the development of an overall human experience strategy involving patients, their families, team members, and providers.
Outside CareMax, Cable mentors young women, using her story to demonstrate how it is truly possible to doing anything you set out to do. She understands the challenges and realizes how important it is to help break down those barriers.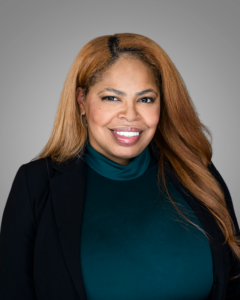 ###
About CareMax
CareMax is a technology-enabled care platform providing value-based care and chronic disease management to seniors. CareMax operates medical sites that offer a comprehensive suite of healthcare and social services, and a proprietary software and services platform that provides data, analytics, and rules-based decision tools/workflows for physicians across the United States. Learn more at www.caremax.com.
Contacts:
CareMax, Inc.
Conchita Topinka
786.512.9029